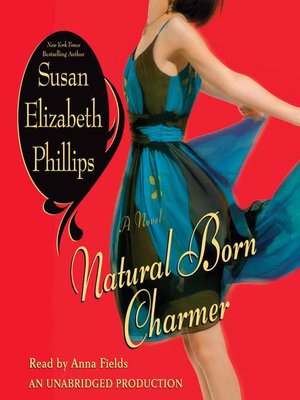 Audiobook:
'Natural Born Charmer' by Susan Elizabeth Phillips
Read by:
Anna Fields
Genre:
Romance, Romantic Comedy
Phillips is the gateway drug of romance novelists. Her dialogue is hilarious and her characters are flawed and sweet. They were my first contemporary romance novels (or chick-lit) and after reading them I started digging around for more from this genre. Sweet, light, romantic comedies.
So, yup, I've read this book a few times since getting it from a used book store almost a decade ago, and it's my favorite SEP romances.
Sure, her books are a little dated (flip phones) now. And I can point you to a bunch of newer books that are a tad steamier. But this book is holding up. And the audiobook does it justice.
Blue Bailey is a wanderer who survived an itinerate childhood by not getting too attached to people and places. Dean Robillard is a professional football player (this book is part of the Chicago Stars series) and has buried his childhood disappointments deep down. They meet-cute and help each other deal with their demons on a farm in Tennessee that is attracting people from Dean's past like a magnet.
Blue is funny and never at a loss for a witty comeback. And this story is good at stacking issues and odds and quirky characters onto their budding relationship. Anna Fields, the narrator, does a good job with the array of voices. And not making the love scenes sound too cheesy or breathy. SEP is basically PG-13, so it's not too embarrassing to listen to as I'm commuting to work.
Totally enjoyable fluff this week.