Looking back on 2015, I read A LOT! Probably more than the year before. So, here's a roundup of my favorite reads: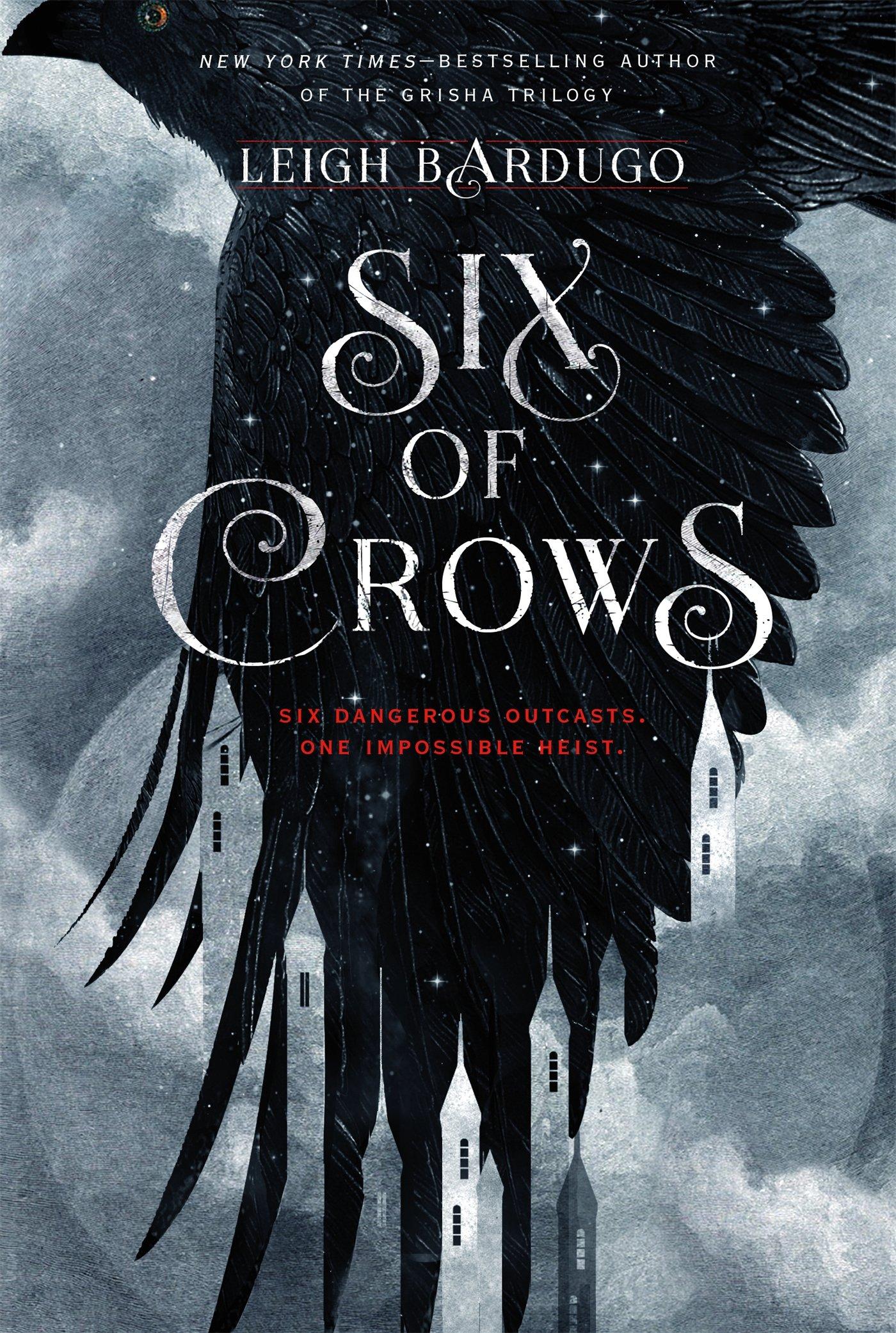 Six of Crows by Leigh Bardugo
-- This was my FAVORITE read of the year. I didn't put this book down. It's a heist book that was so well drawn, the world-building so well done, I didn't stop swooning. This is the book I recommend when anyone asks "Have you read anything good lately?" Warning: There's a horrible cliffhanger ending.
Ember in the Ashes by Sabaa Tahir (audiobook)
-- What a crazy story this was! Gruesome and bold and fantastically exciting. Good world-building and amazingly deep main characters. The narrators (there are two) were fantastic. I can't wait for the sequel.
The Red Queen by Victoria Aveyard
-- I really liked this book. Not complete love, but really liked. I'm still not convinced about the "lightening" power, but once I skipped forward I really liked what it turned into. The toppling an evil leadership is in the same neighborhood as
Hunger Games
.

The Winner's Curse
and
The Winner's Crime by Marie Rutkoski (audiobook)
- I'll be honest, I don't think I would have read this series, but the library had them both and the reader was pretty good. And, as I got deeper in, the story roller-coastered up and down that I was just pulled along with all the twists. Plus, the romance is fantastic. I loved where the second left off and am waiting for the third and final book this Spring.
All Fall Down by Ally Carter
- I've never been disappointed by Ally Carter. And her protagonist, Grace, is darker than any she's done before. Poor Grace! This one hit all the usual highlights you come to expect, with some extras. The second one is already preordered and on the way.
Blue Lily, Lily Blue by Maggie Stiefvater (audiobook)
- I finished this is January, so I had to included it in the list. This series is incredibly deep and magical. I gushed about it
this post
so I'll say no more. The final book is due in late 2016.
All Souls trilogy by Deborah Harkness (audiobook)
- It took me several months, but I listened to all three of the All-Souls books starting with
A Discovery of Witches
and really enjoyed my time with Diana and Matthew. If you like magical stories about witches and vampires, I highly recommend the series.
Dreams of Gods and Monsters by Laini Taylor
- This was another book I don't know why it took me so long to read. This is the last book in a fantastic trilogy by one of my favorite authors and I just couldn't have loved the ending more.
My post about it is here
.
The Violet Mackerel series by Anna Brandford
- I read this series to my girls at bedtime and we loved loved loved Violet Mackerel. She's delightful and so curious about the world. Her theories gave us a lot to discuss after I was done reading. And I got to pull out my Aussie accent.
Here's last year's
best of
list.